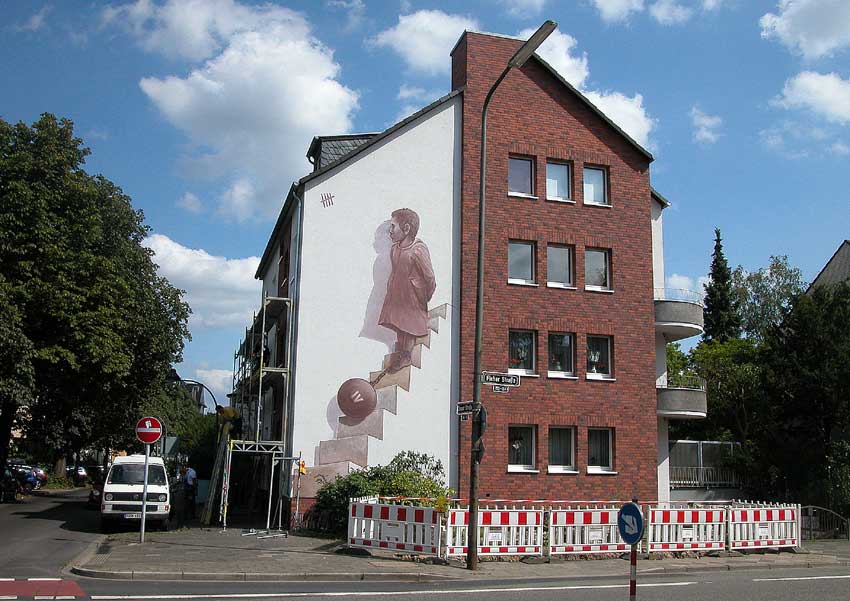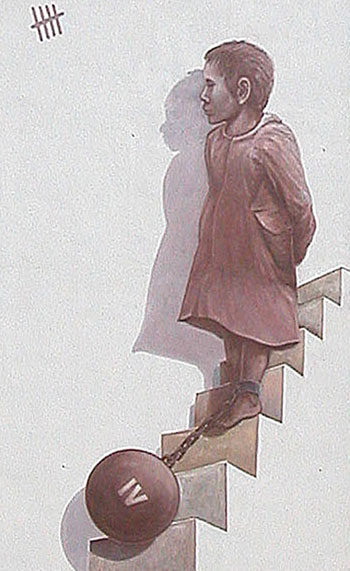 Nice Views - Schöne Aussichten
August 2009, Düsseldorf, Zonserstr.1
Meanwhile every fifth child in our rich land lives in poverty, in Düsseldorf 15,000 children and none of the politicians that will seriously change, rather the poverty will increase, here and worldwide. As usual, the children are the victims, poverty and (from many sides attested) unfair education system contribute to the descent. A scandal with too little of general public.
The mural of artist Klaus Klinger, now provides already for discussions, what is also intended.
The project was allowed and financed of friendly way from the house-owner Mr. Spies.